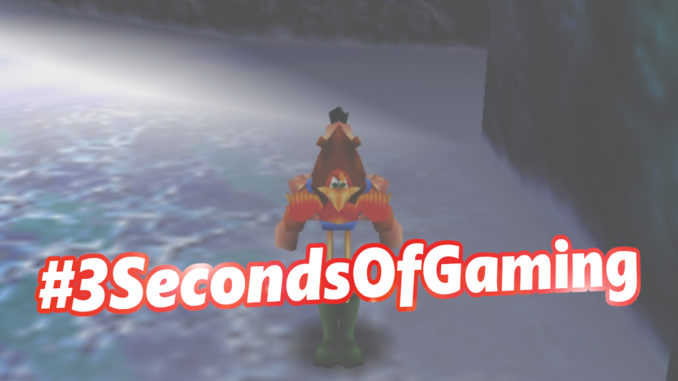 Das ist nicht Tears of the Kingdom.
1094: Das ging daneben. Sieht fast nach plötzlichem Drift aus, aber das wird es nicht gewesen sein. Eigentlich sollte Link ja klettern.
1095: So viel hätte ich nicht abkürzen sollen. Dabei sollte ich das doch von Mario Kart gewohnt sein.
1096: Besonders oft gelingt mir das nicht. Jedenfalls nicht, wenn ich auf einem Leunen landen will. Bei Pferden schaffe ich das schon meistens.
1097: Mir ist ziemlich spät eingefallen, dass Link den Schild noch nicht vor sich hält, sondern auf dem Rücken trägt. Aber es ist mir gerade noch rechtzeitig eingefallen.
1098: Der Mechanismus, der die Truhen öffnet, ist offenbar ziemlich stark. Warum sollte ich da noch die Steinplatte umständlich komplett wegschleudern?
1099: Da ist ja ein Abgrund, wie fies! Warum gibt es an dieser Stelle nicht auch noch ein Geländer?
1100: Ich war fast vorbei! Aber der Wächter bewacht das Institut einfach zu gut.